BUDAPEST EOTVOS LORAND TUDOMANYEGYETEM

ALMA MATER STUDIORUM - UNIVERSITA DI BOLOGNA

STIFTELSEN TELEMARKSFORSKING

CNRS, UNIVERSITE PARIS 8 VINCENNES SAINT-DENIS

CENTRO DE ESTUDOS SOCIAIS
Understanding, Capturing and Fostering the Societal Value of Culture
We study the emergence of values connected with culture, their configuration and the political impulse that these values could deliver to the society.
In recent decades, with the growing emphasis on the creative economy, culture has tended to be increasingly seen in political circles under the exclusive lens of the economy and its contribution to it.
The UNCHARTED project aims to counteract this tendency, defining the social values associated with culture.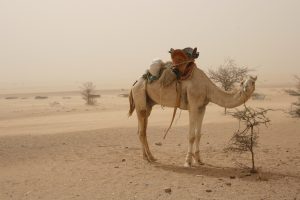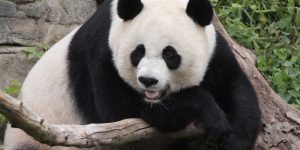 UNCHARTED focuses on the valuation practices of the actors involved in cultural life.
3 areas of practices and 3 types of actors:
cultural participation
cultural production and heritage
cultural administration
10 PARTNERS FROM 7 EU COUNTRIES

UNIVERSITAT DE BARCELONa
EOTVOS LORAND TUDOMANYEGYETEM
CENTRO DE ESTUDOS SOCIAIS
ALMA MATER STUDIORUM – UNIVERSITA DI BOLOGNA
STIFTELSEN TELEMARKSFORSKING
CENTRE NATIONAL DE LA RECHERCHE SCIENTIFIQUE – CNRS
UNIVERSIDADE DO PORTO

GOLDSMITHS' COLLEGE
UNIVERSITE PARIS 8 VINCENNES SAINT-DENIS
PROMOTER SRL

Project management and Ethics requirements complement the work programme of UNCHARTED
WP4
Analyzing Political Intervention
and Impact on the plural
values of culture
WP4 addresses the central challenge of providing an assessment of the strategies and effectiveness of cultural policy and institutions in taking full advantage of the potential benefits of culture for society.
WP5
Experimental
demonstrations

WP5 validates the results of the research, in a number of concrete experiments and demonstrations carried out by citizens, professionals, administrator and policy makers, covering the four areas where the development of cultural values is studied in the project, namely: Live arts, Media, Cultural production and heritage management, Cultural information and administration.
WP6
Communication and Dissemination

WP6 has a twofold general objective: on one hand, it implements the tasks related to the dissemination and communication of the project, both internally, and beyond the consortium partners; on the other hand, it plans the exploitation of the project's results for their longer sustainability and adoption.
THESE are the public deliverables that HAVE BEEN produced during the 1st year of the project
THESE are the public deliverables that will be produced during the 1st year of the project
UNCHARTED started on the 1st of February 2020

The work will last 48 months
Most frequent questions and answers
Universities, cultural heritage institutions, SMEs, local associations, groups of citizens, national and regional administrations can become members of the UNCHARTED network. Please, write to info@uncharted-culture.eu to express your interest to participate in the network.
Members of the UNCHARTED network can contribute with their experiences and expertise, responding to surveys and questionnaires, attending conferences, workshops and local encounters. Public project's events are announced on the website.