The participation of UNCHARTED partners in external relevant events is one of the main channel to promote the UNCHARTED project.
These 3rd party events are important occasions to illustrate project objectives, activities and outputs, and to enlarge the project's networks.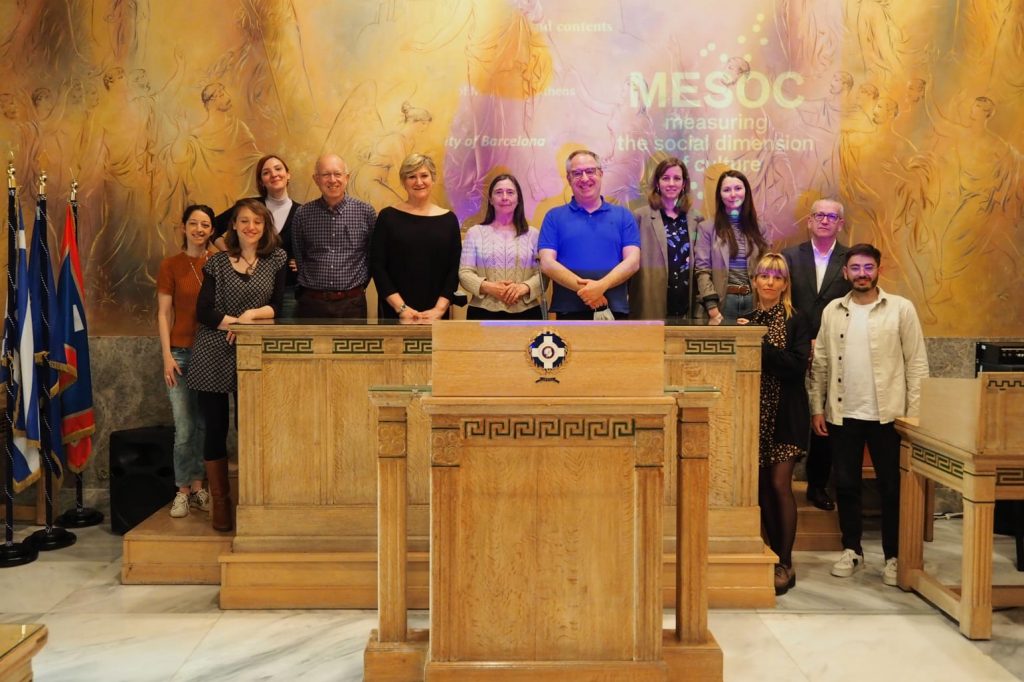 4-6 May 2022, Athens
UNCHARTED at the MESOC workshop. 
The MESOC Toolkit, the Delphi consultation and the policy dialogues are at the heart of the partners meeting.
The event is hosted by DAEM S.A. (City of Athens IT Company)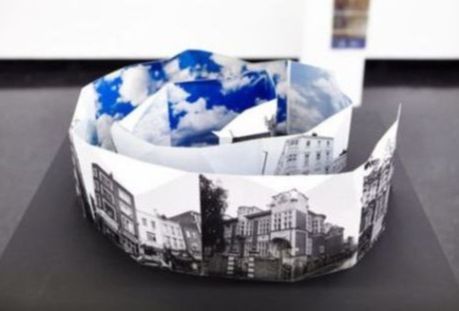 14 December 2021, online
UNCHARTED was presented at the event "What's the value in and of creative practice?" by Paolo Ferri, Associate Professor at Department of Management, University of Bologna. 
The event was organized by UAL Social Design Institute (University of the Arts London).
UNCHARTED was presented at ESA Conference 2021 by Porto team in the session RN27 – Regional Network on Southern European Societies: "The values of culture in Iberian cultural policies"
The presentations can be downloaded below:

UNCHARTED was presented at KISMIF 2021 conference, the international academic/cultural/artistic event in Portugal, by CES, CNRS and Goldsmiths teams.
29 June 2021, online
UNCHARTED was presented at "Ciência 2021," the national science conference in Portugal, by Nancy Duxbury, University of Coimbra-Centre for Social Studies.
14 May 2021, online
UNCHARTED was presented at the Cultural Politics Seminar of the Weatherhead Center for International Affairs, Harvard University, by Prof. Arturo Rodríguez Morató who gave a lecture on the topic "Research Perspectives on the Societal Value of Culture".
21-22 April 2021, online
UNCHARTED was presented at SoPHIA's Stakeholders Virtual Conference "Cultural Heritage–Rethinking Impact Assessments" by Gábor Sonkoly, Eötvös Loránd University, Hungary.
1 April 2021, online
UNCHARTED was presented at Creatour International Webinar "What's happening now? Experimentation in delivery modes of creative tourism: in presence to online and back again, gradually", by Oliver Peterson Gilbert, Goldsmiths, University of London, UK.
Paper Title: 'The Willing Suspension of Disbelief': Understanding the experiences of remote delivery during Covid-19
3-4 March 2021, online
UNCHARTED Research and Innovation  Action
Prof. Arturo Rodríguez Morató, from the University of Barcelona, presented UNCHARTED at the panel debate "The social impacts of culture and cultural policies" of the 1st MESOC International Workshop.
3 December 2020, online
'Neoliberalism' and Cultural Values: Challenges for Artists
Prof. Victoria Alexander , University of London,  gave a keynote address to the online conference "Another Artworld: Manifestations and Conditions of Equity in Visual Arts".
The contribution can be viewed on YouTube here.