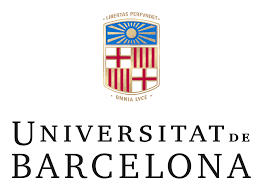 https://www.ub.edu/web/ub/en/index.html
Universitat de Barcelona was founded in 1450. Today, it is a comprehensive higher education institution with a research staff of more than 4,500 members. Clustered in six campuses in one of the main cosmopolitan hubs in the Mediterranean, the UB is home to over 80,000 students, including some 120 different nationalities. The UB offers degrees in 73 different areas of teaching with numerous postgraduate and doctorate programs as well as continuing education courses. It is connected to thousands of public and private institutions worldwide and has partnerships with 82 of the 200 best performing universities in the world. The UB is ranked #23 of the European institutions in terms of its scientific quality and productivity, it is the largest of the six universities of Barcelona and manages an average some 150 European research projects per year. The UB is member of the prestigious League of European Research Universities (LERU), the association of European multidisciplinary universities (COIMBRA Group, CG) and the coordination of the Arab-Euro.Conference on Higher Education (AECHE).
For this project, the UB is represented by the Center for the Study of Culture, Politics and Society (CECUPS). CECUPS is devoted to the sociological analysis of cultural and political subjects, in particular subjects placed in the confluence of those two realms or dimensions of social reality. In this way, and mainly from a comparative perspective, we make research about cultural policy, the relationship between culture and territory, the cultural construction of Europe or the reflexive configuration of modernity. CECUPS is a consolidated research group and recognized as such by the Generalitat de Catalunya. It integrates sociologists, political scientists and other social researchers belonging to different Spanish universities. Their common goal is to foster knowledge in this area.
Recognizing the complexity of this challenge CECUPS and their members work at different levels. First and foremost, CECUPS focuses on doing high standard academic research. In this respect, their members have successfully obtained several grants from the most competitive European and national funding programs in recent years. At the same time, however, it also focuses on providing research training as well as on promoting their subjects within the scientific community and within the public sphere.
The main participants in UB team will be: Prof. Arturo Rodríguez Morató, the Coordinator of the project, Dr. Zarlenga, Prof. Wagner and Dr. Pareja-Eastaway. Dr. Zarlenga will closely collaborate with the Coordinator working at UB as In-house consulting all along the project (WP1, WP2, WP3 and WP4). He will participate in the fieldwork to be done and in the scheduled meetings as well. Prof. Wagner and Dr. Pareja-Eastaway will collaborate in the project on a more sporadic basis.
Key personnel
Arturo Rodriguez Morato – Professor of Sociology and current Director of the CECUPS (Center for the Study of Culture, Politics and Society) at the University of Barcelona. His academic activities and his research work have mainly focused on the Sociology of Culture and the Arts and interdisciplinary fields connected to this specialty, like Cultural Policy Studies, having made contributions also to Urban Studies, Sociological Theory and the Sociology of Sociology. From 2010 to 2012 he was coordinator of the PhD Programme in Sociology at the UB. Beyond the UB he has lectured and taught postgraduate seminars at numerous national and international universities and institutions, including Universidad Complutense de Madrid, Universidad de Valencia, Menendez Pelayo International University, Universidad de Buenos Aires, Universidad Tres de Febrero, Universidad de Chile, Universidade de Brasilia, Universidade Federal de Rio de Janeiro, Fundación Juan March, Chinese National Academy of Arts, Université Paris 8, and University of California, Los Angeles. He has been Vice President for Research of the International Sociological Association and President of its Research Committee on Sociology of Arts (1998 – 2002). He was Director of the First ISA Forum of Sociology (Barcelona, 2008) and Organizer of the VIIth International Conference on Cultural Policy Research (Barcelona, 2012). He has been Visiting Scholar at the EHESS (Paris), the New School for Social Research (USA), the University of Exeter (UK), and the University of Cambridge (UK).
Matías I. Zarlenga – PhD in Sociology from University of Barcelona (UB) and graduated in Sociology at the University of Buenos Aires (UBA). He also has a MA in Art History from the University of San Martín (UNSAM) as well as in Visual Arts and Education from University of Barcelona. He participated as a researcher in various accredited projects related to the sociology of culture in the Gino Germani Research Institute (IIGG) at University of Buenos Aires. He worked as Associate Professor at the University of Barcelona and he was Postdoctoral Researcher at Cultural Base Project. Currently he works as Professor and Researcher at the University of Tres de Febrero (Argentina). He also works as Collaborating Researcher at the Centre for Studies on Culture, Politics and Society (CECUPS) of the University of Barcelona. His research interests include Sociology of Art and Culture, Urban Sociology and Urban Cultural Policies. Today his research focuses on the analysis of urban cultural dynamics and policies. His publications include papers in local and international journals and book chapters on issues related to urban cultural creativity, cultural districts, cultural-led urban regeneration policies, etc.
Peter Wagner – currently ICREA Research Professor at the University of Barcelona. He received his PhD in 1989 and his Habilitation in 1993 from the Free University of Berlin. He was Professor of Sociology at the University of Trento, Professor of Social and Political Theory at the European University Institute and Professor of Sociology at the University of Warwick as well as member of the Institute for Advanced Study, Princeton, the Swedish Collegium for Advanced Study, Uppsala, and visiting scholar at the EHESS, Paris, the University of California, Berkeley, the University of Cape Town among others. Located in the areas of comparative historical and political sociology, social and political theory, and the sociology of the social sciences, his research is focused on the identification and comparative analysis of different forms of social and political modernity and of the historical trajectories of modern societies.
Pareja-Eastaway – PhD in Applied Economics from the Universitat Autònoma de Barcelona and is currently Associate Professor of the Department of Economics at the University of Barcelona. Her areas of expertise include urban economics, housing economics, creative cities, smart tourism, urban regeneration and public spaces. Her research is mainly focussed on the analysis of urban problems and, in particular, its impact on social, cultural and economic aspects. Multidisciplinary and comparative analyses are constant in her career together with her participation in professional projects in collaboration with public and / or private bodies, beyond academic research. Dr. Pareja-Eastaway coordinates the Cultural Management Master at the Faculty of Economics and Business, in which she lectures on 'Creative Cities: Intervention Models and Entrepreneurial Dynamics', and also is coordinator of the Economic Commission that leads the redevelopment of the 22@Barcelona, district of innovation. Since 2013, Dr. Pareja-Eastaway is the coleader of the International Summer School 'Management of creativity in an innovation society: Barcelona-Montreal' jointly organized by HECMontreal and the University of Barcelona. Dr. Pareja-Eastaway has lectured in many European and American Universities. In 2017, Dr. Pareja- Eastaway was visiting scholar at the London School of Economics, UK.